Gap as an organisation has looked at sustainability and how to create garments in a thoughtful way since day one, not because of public demand or marketing purposes, but because it was the right thing for our company to do and it mattered to the founders. Since participating in the BCI programme, Manuel has taken significant steps to boost productivity on his farm, focusing on more efficient approaches to managing pests, maximising his use of rainwater, and improving soil health and fibre quality.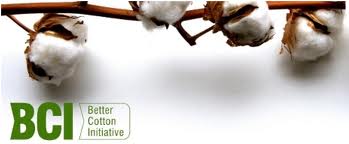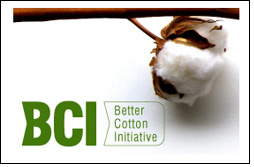 In rural Pakistan, this means overcoming entrenched attitudes towards the roles of men and women in the home and in the field. In particular, women often have little opportunity to influence farming practices or business decisions, and female cotton workers are often restricted to low paid, manual tasks, with less job security than men. Our six IPs in Pakistan are helping to empower women to take on greater responsibility in the fields, and even to become independent farmers.
Together, our IPs in Pakistan currently reach more than , female cotton workers and female farmers in the Punjab and Sindh provinces. Workers are defined as people who work on cotton farms but do not own the farm and are not the main decision makers. In this way, they help women to overcome cultural, financial and practical challenges, and learn how to farm cotton more sustainably. Instead of deferring the management to a third party male farmer, as is often the custom in Pakistan, Almas was determined to run the farm herself, cultivate healthy crops and produce the best possible yields to sustain her family.
As her interest and competence grew, Almas discovered that she wanted to do more than boost her own yields. She wanted to spread the word, and enable other farmers — both men and women — to benefit from the techniques she was learning. She experienced opposition from community members, who did not agree with a young woman working on her own and providing training to male farmers. The farmers too, were wary of Almas and questioned her right to train them. But Almas stood strong. Anger turned into appreciation.
In particular, she trains men and women in the same location, which is unique in her region. In her field demonstration plots, Almas takes a hands-on approach to teaching. She helps BCI Farmers to minimise the use of conventional pesticides by taking a more precise, scientific approach to pesticide application, and making their own biological pesticides from the leaves of neem trees and herbs.
She encourages them to identify and count particular types of pests before applying pesticides, and maximise the positive effect of beneficial insects insects that naturally prey on certain insects that damage crops. BCI Farmers in her Learning Groups learn to conduct soil tests to identify which fertiliser to apply when, and in what quantities, and often use local compost and manure for organic fertiliser.
Almas encourages BCI Farmers to adopt more efficient irrigation techniques such as laser-levelling the precision-levelling of fields, in order to distribute water more efficiently and irrigating alternate furrows.
Importantly, Almas also wants to make a difference in her community, acting as a role model for female farmers and encouraging more girls and women into cotton farming. Beyond her community, Almas continues to reach more people with her empowering messages, including through BCI Regional Members Meetings, where farmers and other cotton stakeholders gather to share their experiences. Generations of smallholder farmers have farmed cotton here for centuries amid widespread poverty, selling their yields to support their families.
Increasingly, BCI is collaborating with diverse local partners — including cotton co-operatives, ginners, NGOs, social enterprises and local authorities — to raise awareness of the benefits of growing Better Cotton and to encourage more cotton farmers to participate in the BCI programme.
In particular, the co-op seeks to attract more local cotton farmers to participate in BCI, and encourage more ginners to source more Better Cotton ginning separates cotton fibre from the raw cotton bolls. The Zhong Wang family has also been running its own ginning factory, Zhong Wang Textile Company, for three generations.
The Zhong Wang Cotton Co-operative has nearly doubled its membership in two years, and with each of its BCI Farmer members representing a family of four or five people, the benefits of membership have a multiplier effect.
Through the co-op, BCI Farmers have access to resources such as drip irrigation equipment and information on obtaining funding and government subsidies. The co-op purchases high quality pesticides, fertilisers and seeds on their behalf, helping them to benefit from bulk discounts.
It supports capacity-building at many levels: With water scarcity becoming an increasing challenge in Yuli County — due to low rainfall, declining ground water levels and stricter government controls on ground water use — Zhang Biao is advising the BCI Farmers in his PU to optimise water use. Using efficient drip irrigation techniques, BCI Farmers are delivering water to the roots more quickly and reducing evaporation, compared to flood irrigation.
To improve pest control and reduce pesticide costs, Zhang Biao encourages BCI Farmers to grow crops such as corn and sesame around the fields, in order to attract more beneficial insects onto their farm, which also helps to promote biodiversity. With the additional income, many of the BCI Farmers buy farming tools and agricultural equipment, and help further raise their yields and increase their profits.
To help them further boost their yields, Zhang Biao is keen to explore how his members could share machinery, so that they can implement mechanised farming techniques and make further productivity gains. Importantly, Zhang Biao is seeing increased interest in Better Cotton among ginners, as demand for more sustainable cotton grows further up the supply chain, and wants to continue helping to accelerate the uptake of Better Cotton.
Young farmers in particular are taking advantage of the opportunity to learn more precise, scientific farming approaches through BCI. Looking ahead To further support cotton farmers around the world, we regularly explore ways to develop and enhance the Better Cotton Standard System — ensuring that it remains a relevant and effective framework for cotton producers around the globe.
As we come closer to taking Better Cotton mainstream, reaching our goal, we are looking further ahead to define our strategy towards and beyond. We will continue to partner with like-minded organisations and focus on how the cultivation of Better Cotton can contribute to the United Nations Sustainable Development Goals.
The BCI Global Harvest Report provides an overview of our engagement around the world and includes global and country-level figures demonstrating our reach. In the cotton season , Better Cotton was grown in 21 countries by 1. Through our partners, BCI trained an additional , cotton farmers in two additional countries.
These farmers are well on their journey to becoming licensed BCI Farmers. The international cotton season runs from August to July, and therefore, spans a calendar year. The BCI Annual Report primarily focuses on the season and includes final reach figures for this season. Under the Assurance Programme in , licenses were denied or cancelled for a number of reasons, including non-compliance with Minimum Requirements on pesticide application and producers not submitting accurate farm-level results data.
The most notable reductions in licenses came from India and Mali. Consequently, the total number of licensed BCI Farmers decreased compared to the previous year; however, the vast majority of these farmers have continued participating in the BCI Programme, receiving training and support.
They are eligible to apply for new licenses again the following year and will receive a mandatory external assessment before being re-licensed. Despite fewer farmers earning licenses, the volume of Better Cotton increased globally. A cotton farmer makes an informed decision to participate in a BCI programme and commits to a process of continuous improvement. During this time, participating farmers maintain a Farmer Field Book, in which they record farm inputs and outputs such as irrigation methods, pesticide use and yields.
Farmers who meet the core Better Cotton Principles and Criteria requirements earn a Better Cotton licence which enables them to sell their cotton as Better Cotton. Farmers focus on continuously improving their production practices with dedicated support and training, and by collecting and analysing data. The review process provided a unique opportunity to integrate feedback from a diverse group of stakeholders, in order to ensure that the BCSS remains relevant and reflects current sustainability challenges in cotton production.
In this section of the report, we share the key elements of the revised Principles and Criteria and highlight other important Standard developments that took place in BCI Farmers will undertake training on the new requirements through a cascade training model delivered through the BCI capacity-building programme. BCI does not train cotton farmers directly. Instead, we work closely with experienced partners in the countries where Better Cotton is grown. Our capacity building programme provides partners with the skills and knowledge required to train cotton farmers and help them make continuous improvements.
In , we enhanced our programme with a new Learning and Development Strategy and roadmap for the creation of a BCI Training Academy, through which we are developing a qualification management system and bespoke training modules for trainers.
The focus for the Symposium was Integrated Pest Management, and themes included: This approach makes the programme cost neutral for small and medium farms, which helps to make BCI accessible for millions of smallholder cotton farmers worldwide. Additional risk-based assessments give specific attention to the highest and lowest performers. When a licence is denied or cancelled, the Producer can reapply for a licence in the following season.
They will receive a mandatory external assessment visit. As part of our work to continuously strengthen the BCI Assurance Programme, we rolled out a new online reporting template for Second-Party Credibility Checks with the aim of further expanding this tool to cover IPs and Third-Party Verifiers in the future.
Beyond the farm, Better Cotton Chain of Custody CoC refers to the documentation or chronological trail showing the order of cotton ownership through the supply chain, all the way from ginners to retailers. This means that farmers and ginners must store, transport and process Better Cotton seed cotton and lint cotton bales separately from any conventional cotton.
Mass Balance is a volume-tracking system that records the volumes of Better Cotton entering and travelling along the supply chain known as Better Cotton Claim Units. This enables a clear view of the journey of Better Cotton volumes through the supply chain, regardless of whether they are subsequently mixed with conventional cotton. To further strengthen the credibility of claims made by all stakeholders in the future, we will launch an extensive review of the Better Cotton Chain of Custody Guidelines and audit processes in Mass Balance could be compared to indirect purchases of renewable energy.
If you purchase renewable energy credits, there is no direct connection from the power source to your home. Rather, the credits are proof that a certain amount of clean energy has been added to the existing power grid. Similarly, by committing to sourcing Better Cotton though a system of Mass Balance, BCI Retailer and Brand Members can be assured that they are supporting the flow of more sustainable cotton into the supply chain. Mass Balance encourages supply chain actors to buy and use more Better Cotton in a cost-efficient manner, as it does not require complexities that result in costly physical segregation along the supply chain.
By using a system of Mass Balance, BCI is able to reach more farmers, meaning more sustainable practices are being implemented around the world. The framework exists to ensure only credible and consistent claims are made. The framework is reviewed annually, allowing BCI to make incremental changes that reflect both our evolving brand identity and lessons learnt during the previous year. This will help to ensure that only the most committed Members are able to make On-Product Claims, both incentivising increased uptake of Better Cotton and avoiding the risk of Members over-claiming.
The new eligibility criteria include: These claims were creating confusion within the supply chain and creating substantial risk for BCI. Finally, we strengthened the procedure for managing Corrective Action Plans, a disciplinary and remediation process which is implemented when a Member is found to be making unapproved claims.
BCI is committed to measuring sustainability improvements everywhere Better Cotton is produced, and to evaluating the environmental, social, and economic impact of the Better Cotton Standard System. As a data-driven organisation, we committed to collecting and reporting on farm-level results from the very beginning. As engagement in more sustainable cotton production continues to grow, we need to innovate and evolve our systems and approaches to capture new data opportunities.
In we invested in building, developing and evaluating our systems:. BCI Farmers are on a journey towards more sustainable cotton production, and BCI provides them with an actionable framework to do so. Each element of the Better Cotton Standard System works together to ensure the exchange of good practices, encouraging the scaling up of collective action to establish Better Cotton as a sustainable mainstream commodity.
As BCI membership increased, so did the volume of Better Cotton Platform BCP users, who now span the entire cotton supply chain, from ginners and spinners to traders, retailers and brands.
We are proud to be working alongside a number of prominent retailers and brands who are driving the uptake of Better Cotton year-on-year. Some RBs have been with us on the journey to develop Better Cotton as a sustainable mainstream commodity for many years. One of these brands is adidas. How has BCI supported adidas in reaching this ambitious target? BCI and adidas have worked closely from the beginning to reach this ambitious goal.
BCI has engaged actors throughout the supply chain to enable the right amount of supply in the right locations. This has helped our suppliers to source cotton as Better Cotton, which allowed us to ramp up sourcing in a short period of time.
We believe that through sport, we have the power to change lives. And we do this every day as a company — by empowering people to live an active life, by teaching life skills through sport, and by creating sustainable products. Our sustainability strategy is deeply rooted in this core belief and as such, our strategic priorities for are based on products and people.
As part of our product ambitions, we strive to develop innovative materials and processes that optimise our environmental impact. We are committed to steadily increasing the volumes of more sustainable materials we source.
The Better Cotton Initiative is one example of how we plan to achieve this. Why is it important for adidas to communicate with its customers about its commitments to Better Cotton? As a large organisation, we have the opportunity — the obligation and capability — to change how things are done. We are a company that integrates sustainability into our business model. It is important for us that our consumers are clear about our commitment and how we are delivering it.
As a pioneering BCI Member, what key sustainability changes have you seen the industry address over the past 10 years?
Things have changed quickly over the past several years. Consumers are interested and demanding that we take action when it comes to both social and environmental compliance.
We are able to collaborate more and more with supply chain players to innovate and find new solutions. Transparency in the supply chain also keeps improving, enabling companies to choose the right business partners.
We are still at the beginning of a long journey when it comes to sustainability. We need to recognise that this is not a sprint but a marathon. Setting the right foundation, however, will be essential to reaching the finishing line. Collaboration is essential to achieving transformation across the global cotton supply chain.
In , BCI Members and industry professionals from around the world came together on multiple occasions to share knowledge. On a weekly basis, we reached organisations through our online learning platform, and hosted 42 webinars to support Members in working with their supply chain partners. BCI set out to create a collaborative platform for open dialogue on mainstreaming more sustainable cotton.
Sustainable cotton sector leaders and other cotton sustianbility standards — including represetatives of organic cotton and Fairtrade cotton — all contributed to the discussion. We spoke with three key stakeholders to find out more about their aims, their commitments to Better Cotton and how they communicate their work to the rest of the world.
We also share some innovative approaches to standard system development. Added to that, cotton is such a critical crop and water use is a critical factor in cotton production. To begin with, we define water stewardship in terms of what it should achieve.
That means social, environmental and economic benefits and how those are achieved. It is a resource that is inherently shared. Our definition of water stewardship describes the importance of site and catchment-based action, emphasising the need to work in collaboration in areas where we are sharing this vital resource. Collaboration is therefore hardwired into water stewardship. It is part of our DNA.
From day one of our efforts to develop and roll out the standard, the explicit objective to collaborate and support existing initiatives has been very clear. We are not trying to replace other standards or initiatives, we are here to support them to do more on water, where water is a critical factor.
To a large extent, communication really goes to the heart of standard systems. At AWS, we are trying to establish a community that shares its knowledge on water stewardship, where community members can discuss issues and challenges and share experiences, ideas and lessons in a safe environment. We want the dynamic of our community to be fluid. Our members are actively engaged in sharing their knowledge and ideas, and I think that leads to some interesting communication.
We all know this is hard, and sustainable water use is not something we are going to achieve and then pack up and go home. BCI was an important initiative for Gap to become involved with. Gap as an organisation has looked at sustainability and how to create garments in a thoughtful way since day one, not because of public demand or marketing purposes, but because it was the right thing for our company to do and it mattered to the founders.
As Gap has become a much larger brand, our scale and scope has also increased, and we need to make sure we are being as sustainable as possible. That could be how much water we use to produce our denim to how we source our cotton. Becoming a member of BCI was a natural step for us. We realised that the amount of cotton we use is significant, and any opportunity we have to become more sustainable has a significant impact. We wanted to start sharing our work and educating our consumers.
It's something that is important for our consumers, and it's something they care about. We did this with our pop-up store in New York City, which opened next to one of our flagship stores. The space was dedicated to our sustainability programmes including Better Cotton, the wash-well initiative, and at that time, we had a recycled denim collection.
It was very successful. Consumers wanted to know more and learn more. They were also very surprised that Gap was doing this. It inspired us as a brand to go out in a bigger way with our sustainable practices and goals. We started sharing this messaging in all stores. This has driven us to not only do this once, but we are really looking to be consistent with this message to the consumer always.
In fall , you will see in our national campaigns that we address sustainability in a more overt way than we have ever done. We know these issues are important to our consumers, they want to know more, and they want to align with brands who share their own personal values.
Spectrum has been in the sustainability space since , starting with organic farming in India. To achieve this growth, and to enable BCI to continue to address the most pressing issues in cotton farming and the communities it supports, the Better Cotton GIF is delighted to issue an open invitation to new public and private investors to step in and help improve the lives and the environment for millions of cotton farmers around the world. The rapid expansion of BCI has been remarkable.
Now, the Better Cotton GIF has a clear opportunity to bring the project to scale and transform the cotton industry as we know it. To learn more how your organisation could help transform the global cotton industry, contact Claudia Busch, BCI Head of Development at claudia. The following eight countries are of strategic focus for the current GIF funding cycle: Only those approved through a unanimous vote will receive funding.
Are encouraged to submit a Request for Interest at any time of the year. To begin this process, please contact elea. Better Cotton Growth and Innovation Fund. Current committee members include representatives from the following organisations:
The Better Cotton Growth and Innovation Fund is a global programme designed to support the Better Cotton Initiative in its goals of reaching five million farmers in key cotton-producing countries and have Better Cotton account for 30% of global cotton production. The Better Cotton Initiative (BCI) is a non-profit that promotes better standards in cotton farming and practices across 21 countries. As of , Better Cotton accounts for 14% of global cotton production. Better Cotton Initiative Read More 中文 (简体) 中文 (繁體) čeština dansk Vlaams English suomi Français Français (CA) Deutsch ελληνικά magyar Italiano 日本語 한국어 Norsk język polski Português Português (BR) Русский slovenčina Español svenska Türkçe.